Booking a Chicago River Cruise During the Best Season of the Year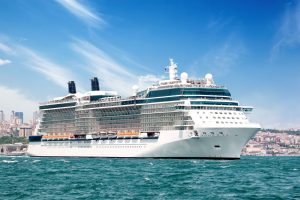 Chicago is one of the most exciting cities in the United States to visit. It hosts year-round events that bring in millions from across the world. It also has some of the most captivating scenery that is unmatched in any other major U.S. city.
When you want to take in all that Chicago has to offer, you could decide to book a Chicago sightseeing cruise that will take you through the heart of the city. You can decide what time of year to book by learning about the best seasonal attractions in Chicago.
St. Patrick's Day
St. Patrick's Day in Chicago is an event that captures the attention of revelers from around the world. While locals enjoy many of the same celebrations found in other major cities, they do get to witness one of the most well-known of Chicago traditions up close.
Every year, the city's municipal crew dyes the Chicago River bright green to celebrate this holiday. People flock to the river's banks and bridges to watch the municipal boats sail and swirl in the river to administer the ecologically safe dye into the water.
You can see the after-effects of the dyed river when you book a Chicago sightseeing cruise. You can take pictures up close of the minty green water as well as the revelers up on the bridges and riverbanks who make a day out of celebrating St. Patrick's Day.
Christmas
Christmas in Chicago is another festive time when city building owners and residents alike break out their decorative finery. You can see the building decorations and lights in person when you sail up and down the Chicago River on a sightseeing cruise. The cruise can be the ideal way to celebrate Christmas in the Windy City.
You can learn more about Chicago sightseeing cruises online. Contact Chicago's First Lady.