Learn How You Can Have The Most Successful Family Vacations!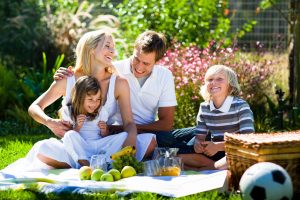 Going on a vacation with the family is a great way for everyone to bond and discover new activities that they love doing together. By taking your family out on vacation to somewhere special, either for the summer, for spring break, a birthday, holiday or a weekend, everyone can get away from the rigors and sameness of everyday life and have lots of fun. Family vacations can be simplified and economized by getting special vacation deals.
How To Get Deals On Family Vacations
When you first think about taking a family vacation, you may be alarmed by the amount of money that it would cost and begin planning to stay in a cheap hotel and try not to eat out as far as is possible. However, if you get a vacation package, there is no need to do this! You can talk to a travel agent about customizing a vacation package to the exact needs of your family, but some of the things it can cover under one reasonable and affordable price include airfare, a stay at a premium accommodation such as an all-inclusive resort or vacation rental, some special meals out and a few tickets to nearby attractions.
Where Will Vacation Packages Take Your Family?
If there is a specific place you and your family want to visit, then you are almost guaranteed to be able to find a vacation package that will cover your trip there and save you a lot of money. You may have always wanted to take your family to Orlando, Florida to visit Disney World or Universal Studios. Or, perhaps you want to experience the Smoky Mountain charm, beauty, and excitement of Gatlinburg, Tennessee or visit the seaside attractions in Myrtle Beach.