See Marvelous Architecture: 3 Reasons to Go on a Chicago Sunset Cruise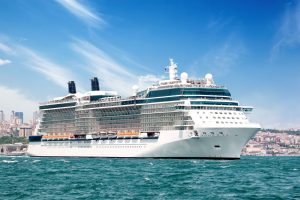 If you've ever wanted to see Chicago in all its glory, the best time to go could be when the sun sets. You'll be able to witness the city's bold architecture in the beautiful glow of the setting sun. Consider why you might want to go on a Chicago sunset cruise.
Have a Relaxing Evening
Whether you've been walking around Chicago all day or need peace of mind, taking a cruise can be a great way to relax. You'll be able to sit back and take pleasure in the architecture all around you. The beautiful water can make your experience more exciting and special.
See Beautiful Architecture
The American skyscraper was born in Chicago. The city is also home to architecture schools such as the Prairie School, the International School, the Second Chicago School, and the First Chicago School. This is why Chicago is widely known for its architecture.
Go on the Cruise, Rain, or Shine
Rain or shine, you have the opportunity to take an exciting cruise through the Chicago area. If it rains, you'll be able to spend time indoors where you can witness the amazing sights through large windows. There are two levels on each boat. The lower deck is enclosed, while the top deck is outdoors.
All things considered, going on a Chicago sunset cruise can be a truly memorable experience. Not only this, but you can bring family and friends to appreciate the city's fabulous architecture. Contact Chicago's First Lady Cruises today to learn more.