Embark on One of The Best Tours of The Windy City from The Chicago River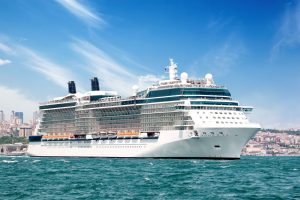 Chicago is one of the most stunning cities in the country to visit, especially if you have an affinity for architecture and places with a rich historical background. Although there are dozens of unique tours around the city, you won't find a better one than on the best architecture cruise in Chicago. This fleet of ships glide up and down the Chicago River and out into Lake Michigan so that guests can learn all about the great buildings along the skyline of Chicago and more.
CAFC Certified Guides
You can't trust just any guide to teach you about the rich history involved in Chicago's skyline. Hop aboard one of the several ships in the fleet to take a cruise along the river as you listen to fun facts and stories about the buildings around you from a certified Chicago Architecture Foundation Center guide. These tour guides are not only energetic and enthusiastic about teaching you about the city, but they are eager to answer any questions you may have!
Choose Your Experience
Because these ships set sail down the river and Lake Michigan several times throughout the day, you can always cater the experience to fit the schedule of your day. Whether you want to take the kids out on the water for an early morning excursion or set up a romantic evening date with your significant other, there's always an opportunity to create a special moment with the ones you love.
Chicago's First Lady offers the best architecture cruise in Chicago, and you can book your experience today by visiting their website today.