Summer may be ending but the fun is just beginning at our cabins in Branson, MO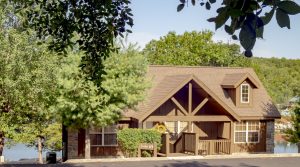 September and October are the best! Play, Relax, and Stay at Cozy Cabins in Branson, MO
Summer is about over, so give yourself a break and enjoy the best weather and lowest crowds of the year. If you've been having a pretty tame summer, now is the time to go all out and have as much fun and joy as you can. Look at cabins in Branson, MO, to stay in, take in the landscape, and jump right into all the outdoor activities the city has to offer. Get a tan, cool down by having a dip in the lake, or enjoy the nature trails. There's so much you can still do even after summer ends.
Spend Quality Time with Your Family by Renting Cabins in Branson, MO
What better time to visit your favorite sunny-day haunts with your family and friends than October? It's not too cold to visit the lakes that you can still enjoy fishing or swimming. Relive and revisit memories from past summers as a beautiful bonding activity. Of course, it's just as essential to make new ones! There are plenty of fun outdoor activities that Branson offers. You can have a friendly go-kart race or indulge in sugary treats from one-of-a-kind dessert places. Few things are better than ice cream on a warm day.
Enjoy More Activities Near Your Branson Cabin Rentals
The best lakes near the most comfortable vacation rentals in Branson, MO, are Table Rock Lake and Lake Taneycomo. These lakes are well-known for bass and trout, respectively. Get on a boat and try to beat your best catch. Even if you don't catch anything significant, you can take some time for yourself to enjoy the natural beauty of these places. Fall Color Season is all about relaxing in the spectacular beauty of the Ozarks while getting enough rest before you drive back to the city.
More Outdoor Activities Near Your Vacation Rentals in Branson, MO
Booking well-situated Branson cabin rentals with complete amenities, food, and transport can add up to a pretty penny. Branson's accommodations cater to families and are located near places offering activities families can do for free.
Grand Village – This is the perfect window-shopping destination. Look in stores that sell everything from scented soaps to leather and pottery—Marvel at the artistry of local artists and take in the beautiful year-round decorations of Grand Village. With cobblestones, pavilions, water fountains, and dozens of benches, you might find it to be the perfect place for a Disney-esque photoshoot.
Hiking Trails – Hiking trails can be drastically different in the cold versus warm months. Of course, they're also much more comfortable in the cooler weather. Use these fabulous days to cover as much of the trails as you can. There are plenty of options for people of different athletic abilities. You will certainly be spoilt for choice. Some of the best trails can be found at Ruth and Paul Henning Conservation Area, Waterfall Hiking Trail, and Stockstill Park.
Table Rock State Park – If you want to be near nature but don't want to be stuck on trails all day, this park has a little bit of everything. Swim, toss a frisbee, pack a lovely picnic, and maybe hit a path to catch that sunset. If you act quickly, there are even accessible sheltered areas with grills available.

Capturing these perfect, beautiful days needs some meticulous planning. But why stress out before your well-deserved break? Keep your calm and start your serenity before you even arrive! Give Branson Regal a call at 1.417.203.0402, tell us what you need, and let us find you the perfect cabin for you.