Why Enjoying the Chicago Skyline Is a Great Way to Spend Your Time?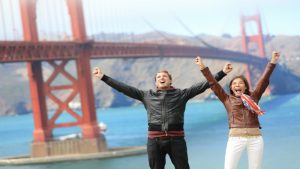 If you have been wondering what you can do as a tourist to the city of Chicago, or even if you are a citizen that has lived there for a while, you may want to consider enjoying the Chicago skyline and other top views downtown Chicago from the 360 Chicago observation deck.
Tilt Your World
When enjoying a "ride" called the Tilt, you are placed face down over 1000 feet above the city with no obstructed view beneath you. It is the ultimate way to check out the view of the city and it is done in a completely safe manner.
Enjoy Refreshments
If you want to relax with an adult beverage (or any other kind of beverage) while you are enjoying the peace and serenity that the skyline has to offer, you are in luck. There is a bar right in the observation deck that can accommodate virtually anything you want to drink. Of course, the bar also boasts a 360-degree view that has to be seen to be believed.
Special Events
As long as you are in the building, why not take in some of the special events that 360 Chicago has to offer? Such things as art exhibits and even yoga classes take place throughout the year. Keep your eyes on the calendar and see what piques your interest in top views of downtown Chicago.
If you are interested in seeing the famed Chicago skyline in the grips of ultimate comfort, contact 360 CHICAGO at https://360chicago.com.