The Advantages of Taking a Beautiful Sunset Cruise Around Chicago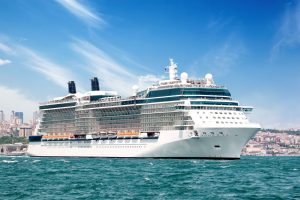 When it comes to viewing a new city, spending the day on your feet may not sound like the best way to have fun. In addition to being tired, you will also miss getting the full effect of what the area has to offer. By taking a sunset cruise, you will be able to relax and refresh while you witness the splendor of the water and skyline. Here are the advantages of taking one around Chicago.
Astonishing
As the sun goes down, the skies are filled with beautiful and calming shades of purple, gold, and orange. That plus the image of the gorgeous Chicago architecture can be an amazing way to end the day. Just bring your camera along to capture the wonderful sights you will see on your Chicago sunset cruise tour and possibly create viral-worthy Instagram posts.
Relaxing
It's frustrating when you want to see the sights of a city, but you are constantly bumped into by other tourists. In a popular city like Chicago, there can be a large crowd of tourists all trying to get into the same places. But, a Chicago sunset cruise tour is a more relaxing way to get around. You continue getting a view of the amazing landmarks but at a calmer pace. Even better, you will have the peace necessary to connect with the family members, friends, or loved one that is with you.
Take time away from the hustle and bustle of the crowds by taking a sunset cruise with Chicago's First Lady Cruises. Visit them today!