For First Time Visitors To Florida – Orlando Vacation Packages Provide The Best Options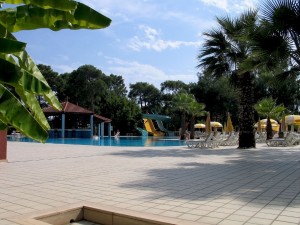 Orlando Florida is one of the most popular tourist destinations in the country because there are so many wonderful things to do there. People travel from all over world to enjoy all that Orlando has to offer. If you have never been to Orlando before and are planning a trip there are some special things that you need to know as a first time visitor.
Orlando Florida Vacation Packages Give the Most Bang for Your Buck
When you are coming to Orlando to enjoy all of the entertainment and theme parks the best way to see what you want to see and save some money is buy purchasing vacation packages. Orlando Florida is known for all of their theme parks and the best way to make sure you see them all is by getting a bulk deal that allows you access to all the places you want to go. It is best to get tickets and reservations as early as possible because during the high season the parks often get filled to capacity and late comers are turned away.  If you want to enjoy a special breakfast with all of the Disney characters you will need to get that booked as soon as you know your vacation dates.
Going to the Beach
Even though Orlando is landlocked that doesn't mean that you can't enjoy a day at one of Florida's beautiful and pristine beaches. Cocoa Beach and Daytona Beach are a mere hour and a half away and offer a wonderful option for a day trip when you are ready to take some time off from the theme parks. If you don't feel like driving head over to Disney's Blizzard Beach for some real beach fun right in the heart of Orlando.
Cool Off and Enjoy Yourself
Orlando has some of the world's most amazing water slide parks where people can cool off and have some fun at the same time.  Wet 'n Wild, Disney's Typhoon Lagoon and SeaWorld's Waterpark all offer exciting water slides and adventure for people of all ages.
Enjoy History and Science
The famous Kennedy Space Center is located just one short hour east of Orlando and is an easy drive. If your visit coincides with a rocket launch, you will have the chance to witness something that few people get to see. If you don't feel like driving there are several private shuttle companies that can drive you out instead.