Reasons to Create Your Own Emergency Vehicles Instead of Purchased Used Ones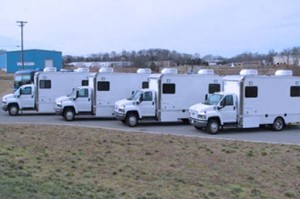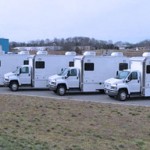 Whether you are interested in mobile command, EOD, SWAT, HazMat or armored emergency vehicles, you may find that purchasing a used one will cost less than creating and building your own through any of the specialty vehicle manufacturers. While the cost may be important to you, it is important to find emergency vehicles that fit your specific needs, and the ones you can purchase used may not offer you the exact specifications you require.
Command Centers
A command center is perfect when you are out in the field and need to set up command offices. Communications and tactical are important, but you may need specific items or setups than used options can allow. Purchasing a used command center and refurbishing it to your requirements could work, but it will likely cost about the same as if you created exactly what you wanted and had it built.
EOD
Having a bomb truck, or an Explosive Ordinance Disposal vehicle is incredibly important and it needs to have all the technology and items required to disarm a bomb safely and securely. Emergency vehicles, such as the EOD will need to have disrupters, scanners, suits and all the equipment, including robots. Building your own will allow you to create the exact space you need for everything to be organized and ready to go.
SWAT
A manufacturer of emergency vehicles will be able to design and build whatever you need. However, you can also make your own design that will fit your specific requirements, as well. Whether you want a full motor vehicle or a pull-along, you should ensure it is built to your needs.
Each special forces department has its own specifications and the one you have may be different from another city's department.
HazMat
HazMat disasters will vary from situation to situation. No two disasters will be completely similar, so it is important that the vehicle you use have everything that may be required, including equipment, weapons, storage, seating, communications, surveillance and environmental control.
This allows you easily to identify the problem, contain it and eliminate it. However, the emergency vehicle alone is not enough. It is still up to others to ensure personnel have been trained properly.
Armored
Many businesses and people use armored vehicles for many reasons and each one is designed specifically to meet certain needs. If you use an armored vehicle to transport people in need, you will need something different than an armored vehicle used to transport money.
Emergency vehicles come in all shapes and sizes and can be used for different things. Consider Mobile Specialty Vehicles today.